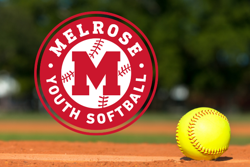 Spring 2021 Softball Registration
Sign up today for a fun, safe softball season! We have teams for players from pre-school to high school. Key dates and information:
The season will run from April 24 – mid June

Teams typically play and/or practice twice each week (one weeknight and one weekend day)

Teams are assigned by school for t-ball, 8U, and 10U – so please complete this section in your registration. Players in older leagues are drafted/assigned to help ensure team parity

Scholarships are available. Please contact president@melroseyouthsoftball.com for more information

Registration ends April 4

Registration fees:

T-ball: $60 before Feb. 28; $75 March 1-April 4

8U-16U: $100 before Feb. 28; $125 March 1-April 4
Safety Notice:
The health and safety of our players is our first priority. And, we strictly enforce health and safety best guidelines established by the city and state, which include:
Social distancing (players 6-feet apart when not in the field)

Disinfect equipment regularly

Players are not allowed to share equipment, food or drinks, etc.
Age Criteria: We assign leagues is based on a player's age on January 1. For example, a player who is 12 on 1/1/21 will play in the 12U league. We follow the same guidelines in the spring, summer, and fall. Age guidelines for each league follow:
T-ball: born between 1/1/14 - 12/31/16

8U: born between 1/1/12 - 12/31/13

10U: born between 1/1/10 - 12/31/11

12U: born between 1/1/08 - 12/31/09

14U: born between 1/1/06 - 12/31/07

16U: born between 1/1/04 - 12/31/05
Registration Information: Please read through each page carefully to ensure that all information is provided accurately. To complete registration through our secure site, please have your credit card or bank account information available.